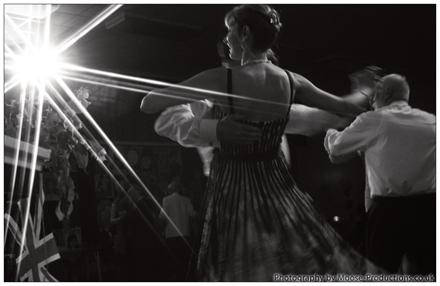 Corinna Stokes
Ballroom Associate of
The Imperial School of Teachers of Dance

Latin American Associate of
The Imperial School of Teachers of Dance
I enjoy dancing so much, that I want to teach other people to dance, so they too can get as much pleasure
from this social and recreational activity as my partner Gerard and I do, dancing together.
Don't be a couch potato:
• Learn a new social skill together (or improve your current dancing)
• Keep fit physically and mentally, and have fun
• Enlarge your social circle and make new friends
• Discover a whole new world of entertainment

"Primarily, Ballroom and Latin Dancing is both a mental and a physical recreation and as such it can scarcely be said to have an equal. Taken seriously it can give the young person as much physical exercise as is desired; to the more mature dancer, it can give exercise that is effective without being too strenuous; to the busy man or woman it will provide that mental relaxation which is so necessary to physical health." Alex Moore


CONTACT DETAILS

E: corinnastokes@hotmail.com
T: 07787 091427
Follow us on Facebook: Corinna's School of Ballroom Dancing

KEY ACTIVITIES

GROUP LESSONS
Sociable, fun, weekly classes with an emphasis on mastering the basic figures, understanding the different dance styles and their technique, dancing in harmony with your partner and the skill (and pleasure to be gained) of moving around a Dancefloor together. The emphasis being on learning to manoeuvre smoothly around the floor without stopping.
Monday – Rifle Hall Halesworth
Improvers 7.30 -8.30 pm
Intermediate 8.30 - 9.30 pm

Tuesday – Wrentham Village Hall
Improvers Social Class (Ballroom and Latin, including Popular Sequence and beginners Tango Argentine)
2.00 -3.30 pm (includes tea break)

Haddiscoe Village Hall
Advanced Class
7.30 - 9.00pm (includes tea break) very much a fun class

Wednesday – Westhall Village hall
Technical Class* for the keen dancer who has the basics
7.30 – 9.00 pm (includes tea break) * Please note this class is currently full
Please check the Diary below for dates of all classes for 2019
Please contact me if you would like to join one of my classes, or advice as to which might be most suitable for you and your partner.

Dance Classes Term dates

Restart w/c. Monday 7th January- 22nd February.

Resume Monday 11th March - Friday 3rd May.

Resume Monday 20th May - Friday July 19th.

Resume Monday 16th September- Friday 25th October

Resume Monday 4th November - Friday 13th December.

Venue Address:-

MONDAY – RIFLE HALL, London Road– HALESWORTH IP19 8LW
TUESDAY – WRENTHAM VILLAGE HALL, London Rd. NR34 7HJ (next to Factory Shop)
TUESDAY – HADDISCOE VILLAGE HALL, The Street. NR14 6PP
WEDNESDAY – WESTHALL VILLAGE HALL, Wangford Road IP19 8RQ

SOCIAL DANCES (open to the public)
Now is your chance to steer your partner round the room at one of my friendly social dances. Come along, make new friends and have a good time.

SATURDAY NIGHT DANCES 8-11PM @ The Rifle Hall. Selection of Ballroom, Latin and some popular sequence. Bring your own drink and a plate of food to share. (these are social dances, so no competition practice please)

TEA DANCES – SUNDAY AFTERNOONS 2-4.30 @ The Rifle Hall. Tea included.
PARKING FOR THE RIFLE HALL IS KINDLY PROVIDED BY THE COOP STORE.


Dances 2019
Sunday Tea dance 27th Jan 2-4.30
Saturday dance April 27th 8-11pm
Saturday dance June 15th 8-11pm
Wednesday practice dance 31st July 7.45-10
Wednesday practice dance 21st Aug 7.45-10
Saturday Dance 19th October 8-11pm
Sunday Tea dance Sunday 24th November 2-4.30
XMAS DANCE - 7th December (not open to the public)

There will be a New Years Eve Dance open to all.



PRIVATE LESSONS
You may prefer to learn to dance in a one to one situation rather than a group lesson, or maybe you have missed several group lessons and need to catch up.
Maybe you are keen to improve your dance technique, or improve it to the level necessary so that you can enter the Medal Tests.*
Getting married and want some dance steps for your Wedding Dance ?
Private Lessons are the answer to all these scenarios, and I can provide them on request.
Please contact me to discuss your requirements.
*NB As a fully qualified Teacher with the ISTD I can both train and enter students for the Medal Test Examinations.

BALLROOM DJ
Having a party, or organising a function, and want to dance to something other than Disco/funk?
I am fully licensed to provide recorded music for entertainment at Private or Public functions.
I have my own sound system and light show.
I have a wide variety of recorded Strict Tempo Dance Music for Ballroom, Latin and Popular Sequence Dancing.
And, if you have got some keen Dad dancers, I can play Disco too!
Please contact me to discuss your requirements.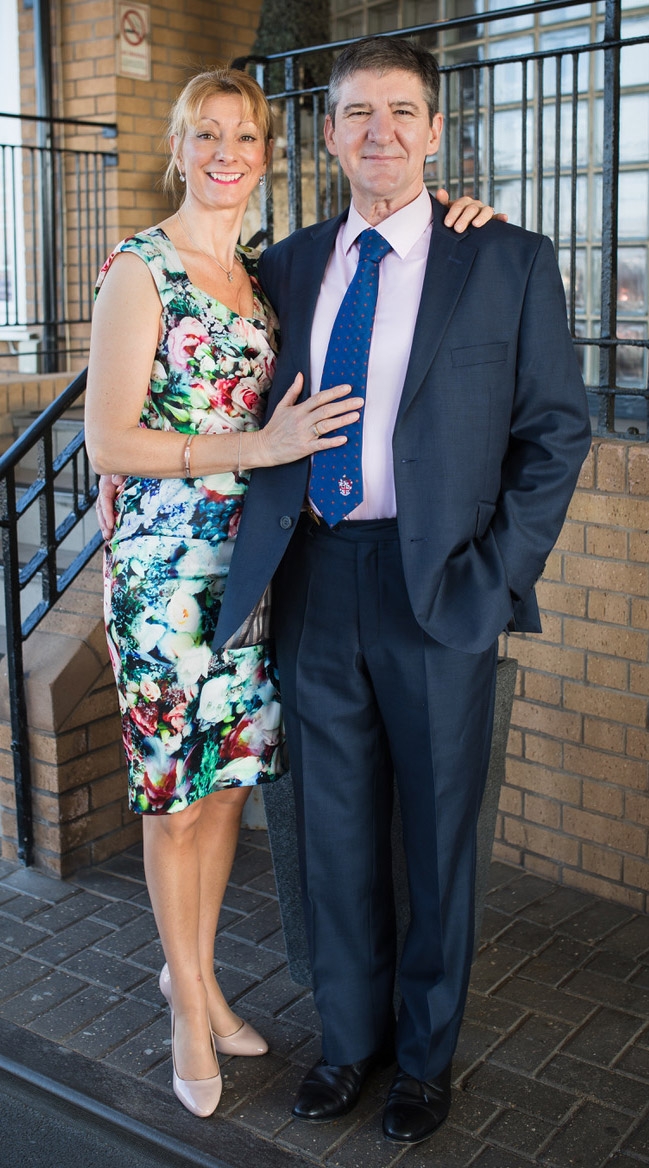 Admin